UNCOVERING THE WORLD OF LAUNCH MONITORS: A COMPREHENSIVE OVERVIEW
Venture into the space of refining your swing or engaging in delightful indoor golf sessions with a launch monitor by your side. Navigate through this guide to unravel the essence of golf launch monitors, their operational dynamics, and explore links leading to an enriched understanding of premium and luxury launch monitors.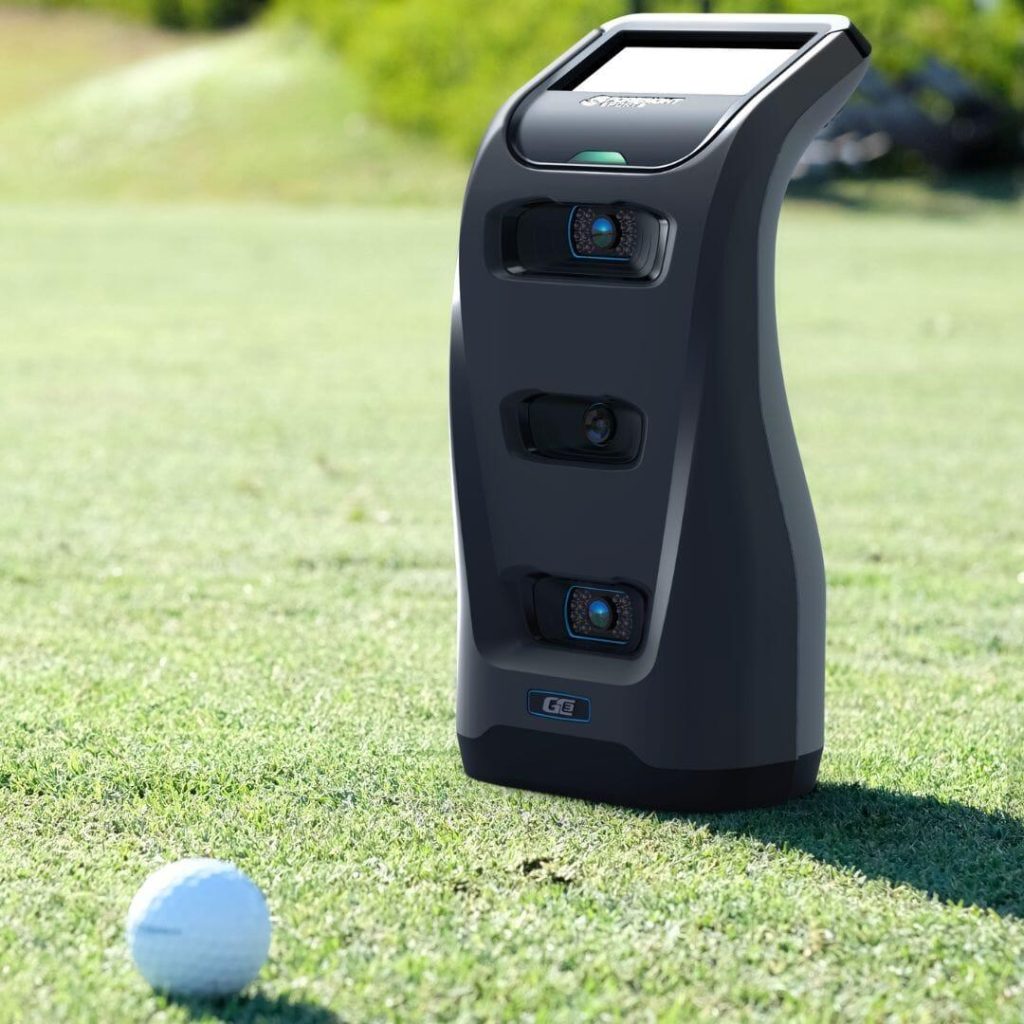 UNDERSTANDING THE ESSENCE OF A GOLF LAUNCH MONITOR
A golf launch monitor is a technologically advanced apparatus that deciphers the trajectory and dynamics of a golf ball post-strike, acting as a reflective tool for your golfing prowess. Harness this data to scrutinize the mechanics of your golf swing and fine-tune it for better control over distance and accuracy.
THE SIGNIFICANCE OF A GOLF LAUNCH MONITOR
A golf launch monitor serves as an impartial lens, capturing the nuances of a golfer's performance. It meticulously documents data related to golf ball flight and club movements, providing a platform for golfers to evaluate and compare their shots for achieving more reliable results. This data-driven insight paves the way for meticulous adjustments in golf swings, enhancing both accuracy and control over distance.
THE SPECTRUM OF BENEFITS WITH A GOLF LAUNCH MONITOR
Augmented Accuracy With a realm of data at their fingertips, golfers can fine-tune their swings, steering towards improved accuracy and reliable outcomes.

Distance Consistency The launch monitor's data unveils inconsistencies in swing mechanics that lead to varied shot distances, enabling golfers to make informed adjustments for a refined golf game.

Adaptive Practice Environments Golf launch monitors offer the flexibility of practicing under a wide array of weather and terrain scenarios without the need for swapping golf clubs or balls.
NAVIGATING THROUGH LAUNCH MONITOR METRICS FOR ENHANCEMENT
Precision is the hallmark of a launch monitor. Yet, the spectrum of metrics it provides often remains unexplored by many golfers.

Evolving in your golf journey requires a nuanced understanding of these metrics. In our segment, "Decoding Golf Launch Monitor Metrics for Game Enhancement", we illuminate how the data from launch monitors can be utilized to dissect and amplify your golf game!
INTERPRETING GOLF LAUNCH MONITOR DATA
Assessment of Golf Swing Dynamics Utilize the golf launch monitor as a tool to assess the dynamics of your swing by comparing shot data across a variety of swings, identifying patterns of consistency or discrepancies.

Tweaking Swings for Optimized Accuracy and Distance Control A thorough analysis of shot data lays the foundation for effective modifications in golf swings, driving towards enhanced accuracy and control over distance.
VENTURING INTO THE REALM OF GOLF SIMULATORS
A golf simulator is a digital gateway to the golf course, allowing golfers to immerse in a virtual golfing experience. Employing a concoction of a launch monitor, impact screen, projector, and simulator software, golf simulators meticulously capture and replicate the golf ball's flight data, including speed, launch angle, spin rate, and more. This comprehensive data facilitates the recreation of your actual swings on a virtual course, putting included.

Golf simulators extend the privilege of practicing golf under diverse weather conditions and terrains, ensuring you remain game-ready throughout the year.
DISCERNING THE NUANCES BETWEEN A LAUNCH MONITOR AND A SIMULATOR
A launch monitor stands as an independent entity, capturing the intricacies of ball and club dynamics, operable with a phone for data visualization, often forming a part of a broader golf simulator setup.

Conversely, a simulator is an amalgamation of several components—encompassing a launch monitor, impact screen, projector, mat, and simulator software—merging to create a holistic virtual golfing arena.